301 Redirects are a way to indicate the permanent moving of a web page from one location to another. It is often used when an entire website has been moved or changed, but it can also be used for specific pages that have been removed or relocated.
The 301 part refers to the HTTP status code of the redirected page, which means "Moved Permanently." This redirect tells search engines and other internet browsers that they should now find all content at the new URL instead of at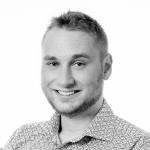 Posted By Nick Berns
Nick Berns is a web developer & SEO specialist.