GZIP compression is a way of compressing files so that they transfer faster. Using GZIP compression means your web pages load faster for end-users.
GZIP is a form of data encoding used to reduce the size of text-based computer files, typically HTML and JavaScript source code or content such as program listings, documentation files, and log files. It uses the DEFLATE algorithm with a sliding window technique to achieve lossless data reduction.
The server sends the compressed file to the user's browser, which then downloads and unpacks it. Compression reduces the size of a file by up to 90% so that pages load faster and require less data usage. This, in turn, equates to a better user experience and higher search engine rankings.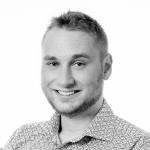 Posted By Nick Berns
Nick Berns is a web developer & SEO specialist.