What is an H1 tag?
The H1 HTML tag is the most important header tag. It is used for the title of a post and is usually the most visually noticeable content on the page. Search engines also use this tag to understand what the main topic of the page is all about.
Over the past few years, search engines have been leaning towards giving importance to user experience, providing better ranks to pages that are deemed valuable to their users. Since the H1 tag provides context to users about the entire content, constructing useful and informative titles inside this tag can be one of the most effective optimisations for your website to improve its rank.
How can I effectively use this tag for SEO?
Here are some tips to improve your H1 Tags:
Use only one H1 tag

. Search engines might penalise you if you have multiple H1 tags, as this means you're over-optimising towards multiple keywords.

Make titles as unique as possible

. The words in the title must not repeat elsewhere on the same page or post so that search engines can easily identify the main topic on the page.

Titles should be long but not too long

. Short titles waste the potential to target your keywords and titles that are too long reduce the power of the tag. Make sure it is informative enough to let your users know what they are reading about.

Use clear, concise long-tail keywords

. Although not everyone might agree with this, including specific keywords in your H1 tags help search engines understand the main topic of your post. Just remember not to use too many keywords as it might be penalized for keyword stuffing.

Emphasize H1 tags on the page

. As said earlier, H1 tags must be the most noticeable content on the page. Make the font size big and make the font strong and bold. You can use any visual styling techniques to execute this.
Further Reading:
What is an H1 tag and how does it help my SEO? – Social Hive
How to Use Header Tags and H1 Tags for SEO – Semrush
What is an H1 Tag? SEO Best Practices – ahrefs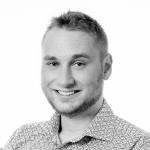 Posted By Nick Berns
Nick Berns is a web developer & SEO specialist.