The meta description is a crucial component of on-page SEO, which is why you need to understand its optimization best practices.
Meta descriptions are snippets that appear under the page title and URL in search engine results pages (SERPs). These snippets summarize what the webpage offers, so it's important to make them as enticing as possible.
There are many rules about how long your meta description should be and how much content you can include, but these guidelines don't have universal answers.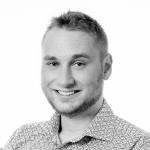 Posted By Nick Berns
Nick Berns is a web developer & SEO specialist.