Outbound links are ones that point from your site to another. Outbound links are usually included by an article author, to reference sources or related information for further reading. Or they could be a call-to-action, navigating users to a product or service.
There is a lot of talk about "outbound authority links", which means to link to credible sources with a strong brand in order to show Google that you are relying on credible sources for your content.
You should be mindful of what kind of sites you link out to (ensure they are quality) and how often, to prevent dilution of your link juice. Our Outbound Links metric, especially when used in conjunction with the Referring Domains metric helps you identify this.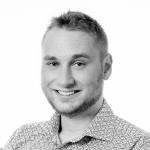 Posted By Nick Berns
Nick Berns is a web developer & SEO specialist.